ConsultSpy is a software tool for data logging, diagnosing and tuning Nissan Consult compatible vehicles using the factory Consult diagnostics port.
Wireless Bluetooth and USB Connectivity
Connects to vehicles using either a
wireless Bluetooth
or
wired USB Consult adapter
. Compatible with Google Android 6.0+ devices.
High-speed extended data logging
ConsultSpy can record data logs at sample rates up to 200hz, providing high resolution data for analyzing engine operation under dynamic conditions, such as throttle transients and boosting.
Vehicle specific features
ConsultSpy supports standard data monitors on all Nissan Consult compatible vehicles and further extends those with vehicle specific extended data monitors. This allows ECU operation and calibration to be analyzed in a much higher level of detail than is available through the standard Consult diagnostics protocol.
view vehicle specific support
ConsultSpy is compatible with Nistune upgraded ECUs and provides a convenient way to adjust commonly tuned parameters, including RPM Limit, Speed Limit and Launch Control settings. More advanced tuning features are available in the Pro Tuner version.
Free, Standard and Pro Tuner Licensing
Available in three feature levels
Free Version

- offers basic functionality on Consult compatible vehicles

Standard License

- enables the majority of features including extended data monitors and basic Nistune support

Pro Tuner License

- unlocks more powerful features used by tuners and hardcore enthusiasts
To start using ConsultSpy on your Android 6.0+ device today, use the
download link
to install the Free Version from Google Play. After installation, upgrade to a Standard or Pro Tuner License by purchasing a License Key through the knockspy.com secure online store. After purchase is confirmed by PayPal, you will receive an email containing your License Key and a link to easily upgrade ConsultSpy to a fully licensed version, unlocking all desired features.
All payments are handled securely through PayPal; we don't have access to, nor do we keep any records of, your credit card or billing information.

Features and Vehicle Compatibility
License Type
Vehicle Type
Free
Standard
Pro Tuner
Consult
Z32
R32
Check/Clear Error Codes
•
•
•
•
•
•
View Live Data
•
•
•
•
•
•
Data Log Player
•
•
•
•
•
•
Data Log Recorder
•
•
•
•
•
Active Tests
•
•
•
•
•
Knock Monitoring
•
•
•
•
Oxygen Sensor Maps
•
•
•
•
Extended Data

•
•
•
•
Nistune - Limiters
•
•
•
•
Nistune - Launch Control
•
•
•
•
Nistune - Ethanol Content
•
•
•
•
Nistune - Aux. Fan Control
•
•
Nistune - Knock Control
•
•
•
Nistune - VTC Settings
•
•
Nistune - Injector Settings
•
•
Nistune - Burn changes
•
•
•
Extended Data Monitors - Z32 300zx 8-bit ECU (VG30DE/VG30DETT)
Engine Load (TP)
Fuel Target A/F
Ignition Dwell Time
Injector Latency
Sensor Error Flags
Rev Limit Cyl. Drop Count
TPS/Acceleration Enrichment
Total Accel Enrich Fuel
Wall-wetting Accel Fuel
Wall-wetting Decel Fuel
TPS Delta
TPS Delta Enrich Fuel
TPS Min Learn
Knock Retard
Knock Learn A
Knock Learn B
Knock Learn C
Knock Cyl. Background Level (1-6)
Knock Cyl. Level (1-6)
Knock Retard Table Limit
Knock Advance Table Limit
Wideband O2 (0-5v Linear)
Wideband O2 (0-5v UEGO)
Ethanol Content
MAP
IAT
Oil Temperature
Extended Data Monitors - R32 Skyline GTR 8-bit ECU (RB26DETT)
Engine Load (TP)
Fuel Target A/F
Injector Latency
Knock Retard
Knock Learn A
Knock Learn B
Knock Learn C
Ethanol Content
Wideband O2 (0-5v Linear)
Wideband O2 (0-5v UEGO)
MAP
Nissan CONSULT Wireless Bluetooth Adapter
$74.99
Wireless Bluetooth adapter for the Nissan CONSULT diagnostics port.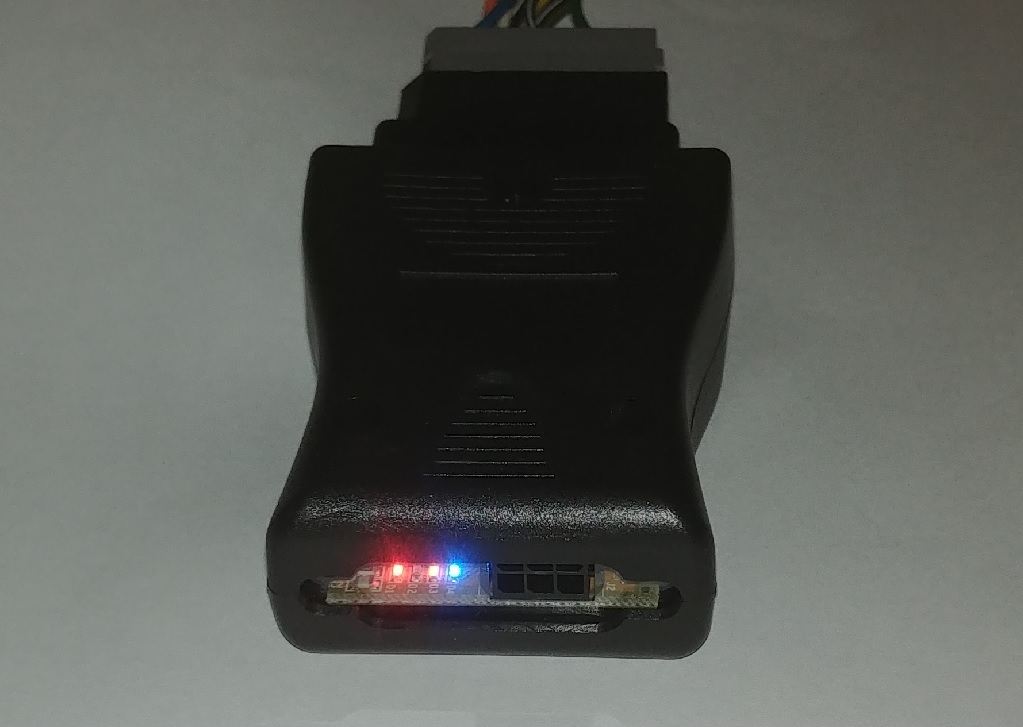 Nissan CONSULT USB Adapter
$49.99
Connect via USB cable to Nissan Consult compatible vehicles. A USB On-The-Go (OTG) adapter cable is also required.
USB-C OTG Adapter $9.99
USB Micro OTG Adapter $9.99